Robert May Organisation
Mobile Business Acceleration
<![if !vml]>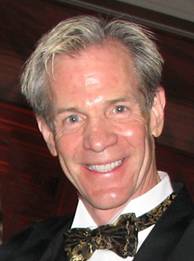 <![endif]>
Robert May
Principal
About RMO
RMO's mission is to accelerate success for early-stage entrepreneurial companies through introductions to sales, management and growth capital opportunities. The Organisation works on a fee-for-success or hourly consulting basis.
About Robert May
Robert is an experienced chief executive officer with extensive hands-on management experience in professional services and software companies. He has twenty years of global high-level business experience and broad international contacts.
Robert has raised private, debt and venture capital; founded start-up companies and subsidiaries; worked alongside senior management teams at Fortune 500 companies; sold, merged and closed subsidiaries and companies; managed P&Ls through triple digit annual growth and cyclical downturns; and delivered significant returns to shareholders. He is a skilled negotiator and salesman, knowledgeable in intellectual property, technology, corporate governance, human resources, media and press, and growth company issues.
From 2006-2008, Robert has served as Non-Executive Director of Mobix Interactive Limited, (www.mobixinteractive.com) a leading European provider of mobile video software and services. Robert has worked monthly in Mobix's London headquarters, assisting management in business strategy, sales, product development, fund-raising, marketing and general management activities.
From 2005-2006, Robert served as CEO of Pulse Entertainment Inc., an eleven year old 3D software firm with patented technology for multimedia manipulation. Robert refocused the company's mobile strategy to a fully-hosted, direct-to-carrier model, selling innovative mobile messaging services to global wireless carriers. He led a re-branding of the company to "Pulse Mobile" (www.pulsemobile.com ), launched new websites and marketing materials, and oversaw organization of the company's offerings into logical product suites with consistent nomenclature and pricing. Robert solved challenging investor relations issues and raised additional capital. He terminated a non-productive sales staff, cut costs, and recruited a new team and CEO who have closed several landmark deals including a major Japanese carrier launch.
Prior to his work with Pulse Mobile, Robert founded the Robert May Organisation, a private investor in various consumer retail and B2B companies.  He currently serves as non-executive chairman of TheRightSize.com, a developer of patented software that reduces returns in the global apparel business. Prior to his work with RMO, Robert founded, then served as chairman/CEO of Ikonic Inc., a leading business strategy consultancy (sold to USWeb/CKS-NASDAQ: USWB in 1998). During the 1970s, Robert co-founded and served as managing partner of MOJO, an international design practice that he sold in 1979.
Robert is an experienced corporate director and chairman. He has served on many private company boards and various non-profits and government committees including three terms of San Francisco Mayor's Multimedia Commission.
Robert is recognized as a founder of the global multimedia industry. In the early 1980s, he led early hypertext projects and helped develop industry standards; in the mid '80s, his teams developed innovative optical and magnetic disk applications; in the early '90s, Ikonic pioneered interactive television applications; in the mid '90s, he directed seminal digital satellite broadcast software and systems engineering engagements; and, from 1994 on, he led new business strategy consulting engagements for international clients including GEC Marconi, Time Warner, News Corporation, Standard & Poors, The World Economic Forum and McKinsey & Company.
Robert holds several US and international patents in the field of information architecture and software, has been featured on CNN, CNBC, Canal Cinq, BBC, Deutsche ARTS networks, several documentaries, in Newsweek, Red Herring, Industry Standard and other magazines, and has been a frequent speaker at international industry conferences. Robert has attended the World Economic Forum's Annual Meetings in Davos, Switzerland, various Regional WEF Forums and the Aspen Institute's Socrates Seminars. Robert has taught university, college, and K-12 courses, authored several articles and monographs, and has received various awards and honors.
The Next Step…
Contact Robert to explore how he can work with you to
accelerate your mobile businesses' success.
robert@robertmay.us
(00) 1-415-710-5000 mobile